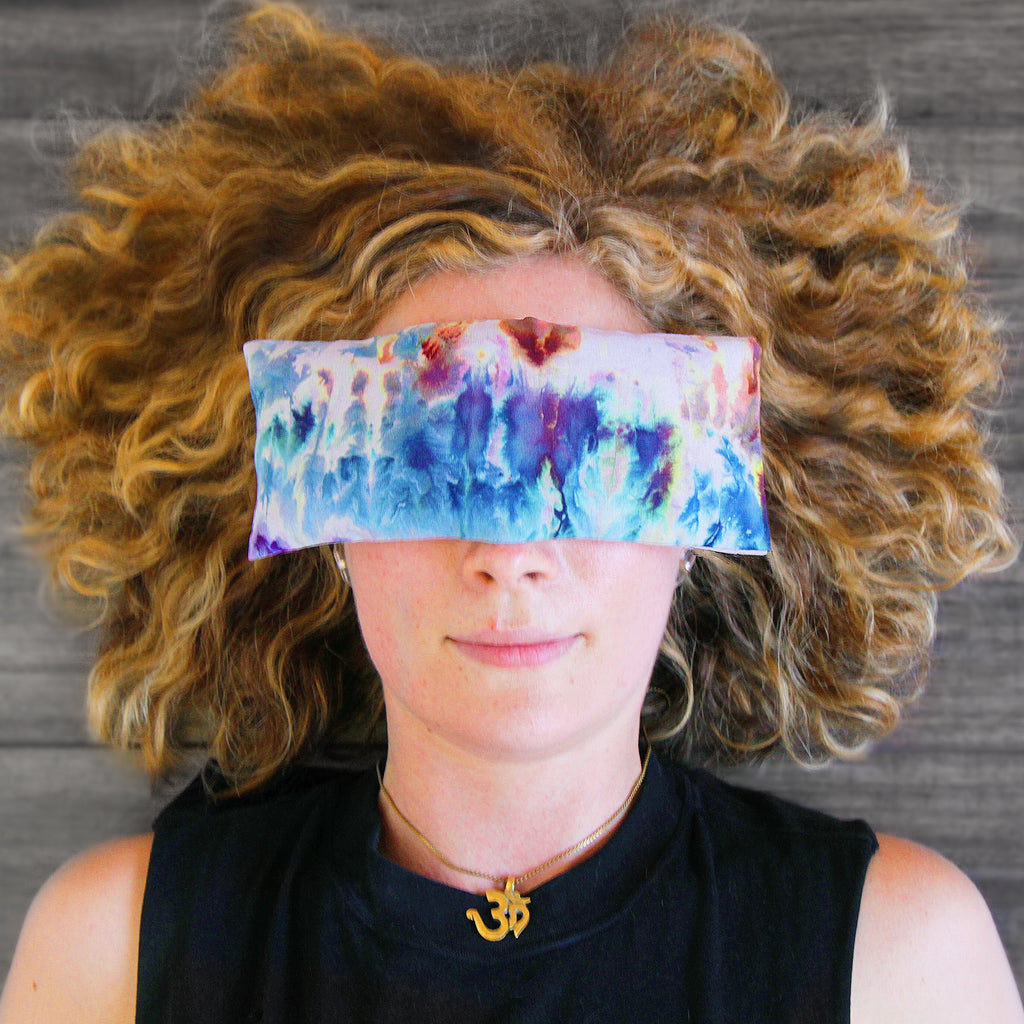 $36.00
$0.00
Lavender Eye Pillow - Hand Dyed Cosmos Seeker
Lavender Flaxseed Eye Pillows are the perfect addition to your yoga practice and self care routine. Use your eye pillow at the end of yoga practice and before sleep. 
Our Lavender Eye Pillows are hand dyed in small batches. Please note that due to the nature of the hand dyeing process each piece will be unique. Your eye pillow will look similar to the one in this photo. Cosmos Seeker Eye Pillows are dyed with a mix of reds, yellows, purples and blues. 
Filled with flaxseeds & dried lavender flowers.
Available Scent Free
Outer cover is removable
Machine wash in cold water, lay flat to dry.