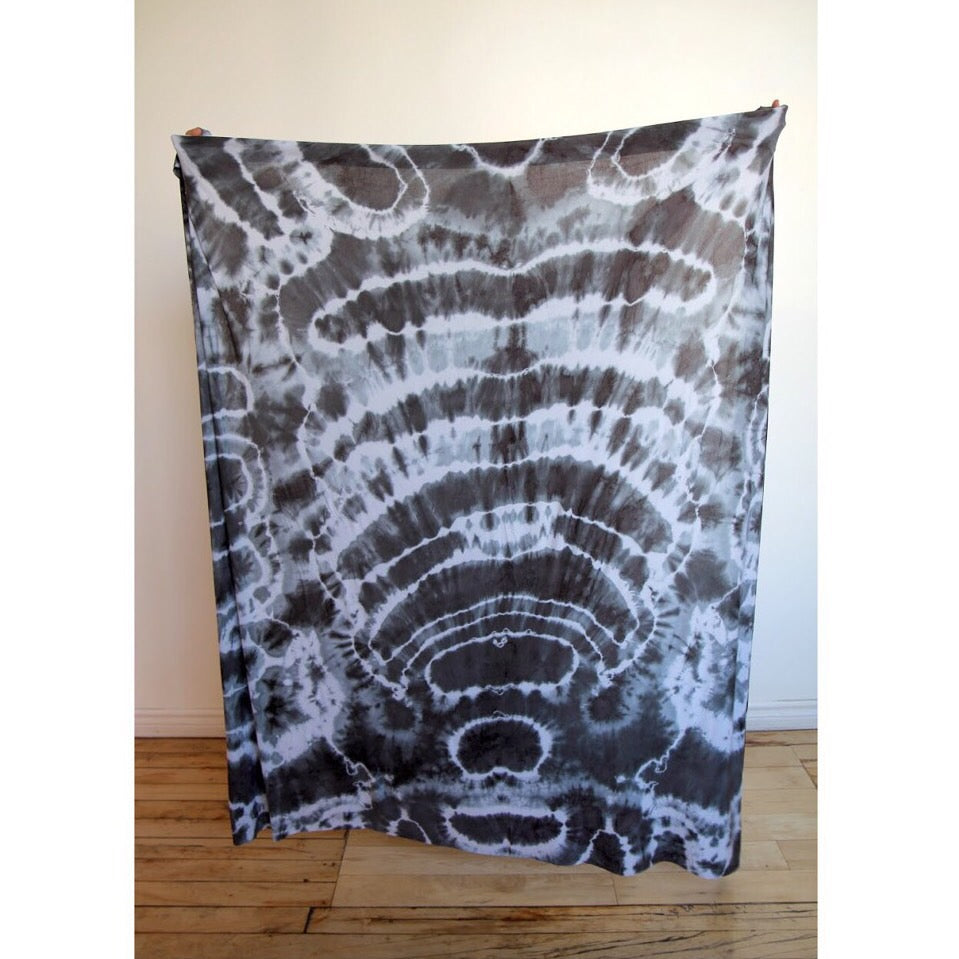 $118.00
$0.00
Savasana Blanket Scarf - Hand Dyed Greyscale
Our Hand Dyed Savasana Blanket Scarves are made from sustainable and super soft Modal Jersey. These scarves are nearly 2 yards long & wide and they wrap up as a scarf, a shawl or a blanket, keeping you covered in Savasana, seated meditation and all your adventures off the mat.
Please note that due to the nature of the hand dyeing process each piece will be unique. Your item will look similar to the one in this photo, dyed with a variety of blues and greys. 
 ______________________________________
Many of our items are made to order. Your order will ship within 3-6 business days.